Pitz Dental
The Pitz Polisher
The ultimate goal in dentistry is to restore function and in the quest to achieve it, all that we do must closely as possible imitate the natural parameters that make that possible.
A New Product on the Market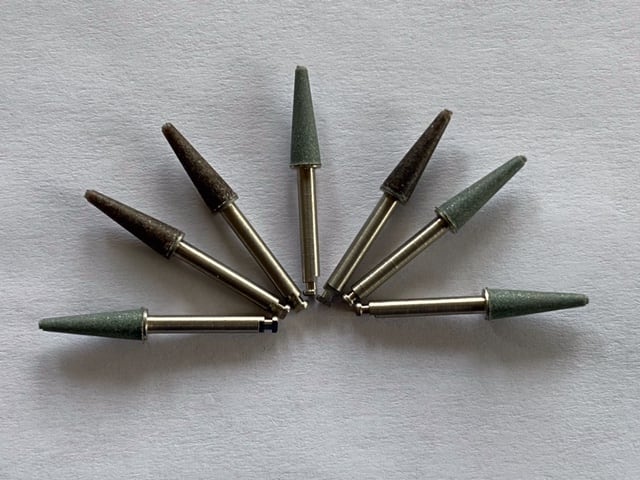 Check Out the Polisher
While most patients are concerned with esthetics, good esthetics comes with good form and function. Solving all problems starts at the beginning and this small device goes a long way into making that happen.
Subsequent to his graduation, Dr. Pitz pursued advanced education with an Internship in Oral Surgery at Metropolitan Hospital in NYC. Following that an advanced course in the basic sciences with a full year of human anatomical dissection at NYU Medical Center in NYC. Subsequent to the basic science year he was appointed as a resident at NYC Mt. Sinai Hospital anesthesia department. While there Dr. Pitz did a study on the injectable anesthetic Ketamine to overcome the undesirable side effects in its use.
Following the advanced studies, Dr. Pitz practiced dentistry in NYC, where his focus was on restorative dentistry, from the simple to the most complex. His office included his own dental lab where master technicians from Germany and France produced the necessary dental appliances at the highest level
Dr Pitz has always been involved with organized dentistry, focusing on advanced education. He was elected to the office of Treasurer of the New York County Dental Society — an organization of over 3,000 dentists.
Entrepreneurial and innovative Chief Executive Officer with a proven track record of acquiring, scaling and selling businesses across the manufacturing and distribution industries. Accountable and collaborative SME in advanced manufacturing and advanced manufacturing techniques. Reframes industry and client needs, anticipating & identifying obscure opportunities to pivot companies and provide relevant & timely solutions and sales strategies that drive revenue and market share.
Boasts a successful performance history in increasing throughput and improving manufacturability, implementing remote manufacturing processes, and automation, vision systems & robotics, vision.
Maintains knowledge of key industry leaders and builds relationships across the globe with excellent verbal and written communication skills. Adaptable and calculated risk taker, coach mentor & visionary who inspires confidence and trust. Spearheads turnarounds, funding, SME and competitive intelligence to increase salability and prepare mid growth companies ($10- 15M) for ownership exit or IPO.